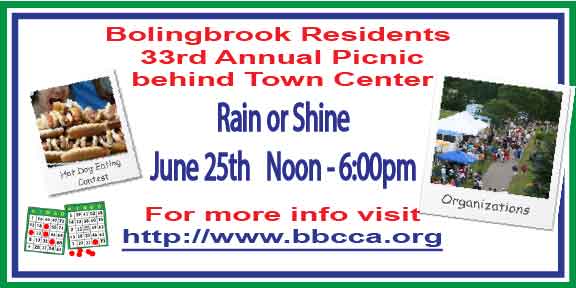 Humane Haven will be at the 33rd Annual Bolingbrook Village Picnic this Sunday the 25th, with a table you can visit from noon to 6 pm. Our table will feature hand-crafted cat toys, homemade dog treats, Halloween costumes for pets, and a variety of toys and supplies for pets and those who love them! Come on out with your family to stop by and say hello! We can't wait to see you.
To learn more about this event or find directions to where it is taking place, check our calendar entry for the picnic on Sunday June 25th! You can also see all the other adoption hours and events we have going on by checking out our general Event Calendar.
For more information about the picnic and the multitude of fun activities the village has planned, please visit the Bolingbrook annual picnic website by clicking here – http://bit.ly/2sU05vc.