Come join Humane Haven and everyone at the Crossroads of Faith United Methodist Church from 10am to 2pm on August 18th, as they host the summer event everyone is barking about:
Pet-A-Palooza!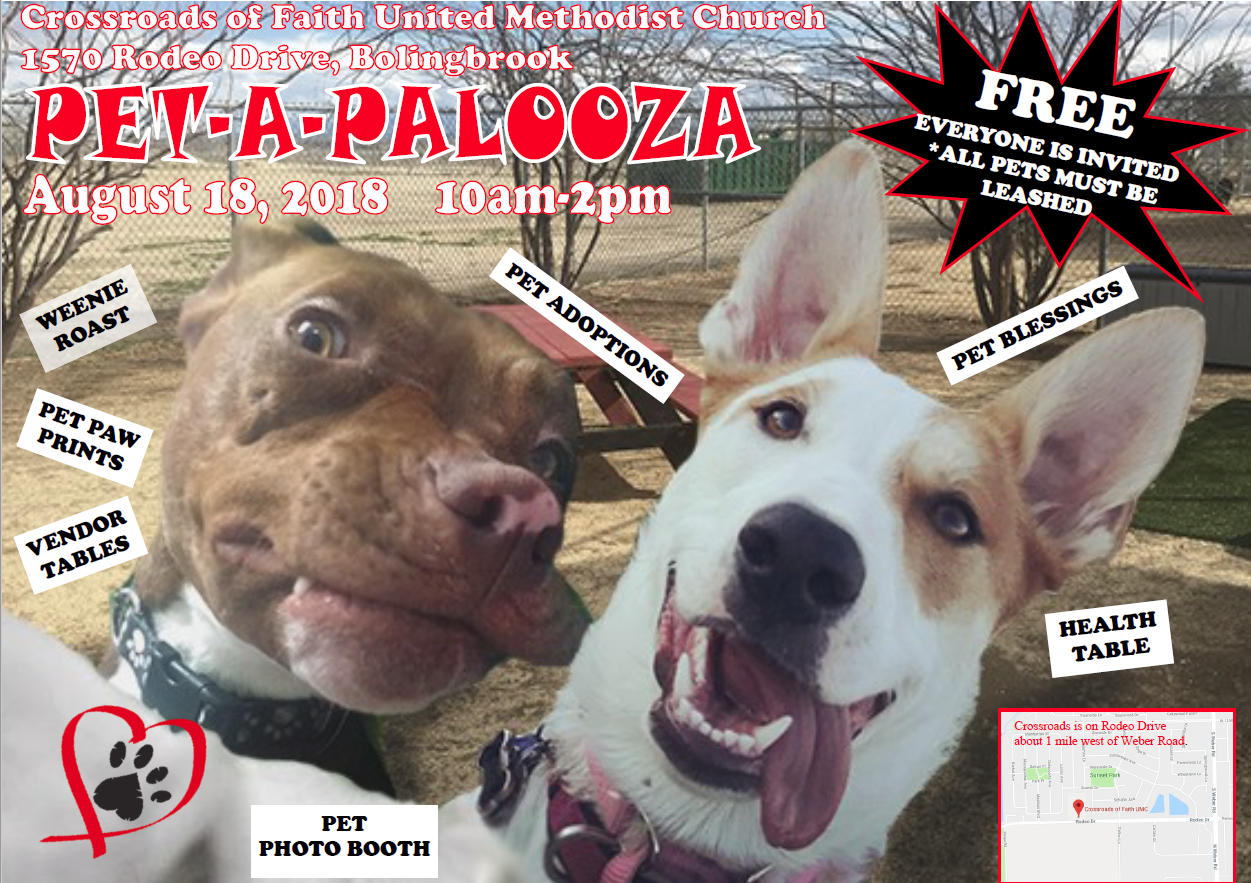 Humane Haven Animal Shelter (HHAS) will be attending this fantastic August event that is all about the pets! We will have a table with information about our adoptable cats and kittens, along with lots of wonderful toys for both dogs and cats, supplies to take care of your four-legged friend, and more. Come see us there and enjoy the many other features of the event such as Vendor Tables, Pet Blessings, Paw Prints, a Pet Photo Booth and more!
You can see visit our Pet-A-Palooza Event Page and save a reminded to your Android or Apple device as well as your Google Calendar!
We hope to see you there!